Our Leadership Team
Driven by timeless values, ambition and guided by compassion our leadership team brings unparalleled expertise to chart a new horizons on urban living and paving the way for innovation.
Our founder and guiding light. His guidance propelled us to rank among New Delhi metropolitan area's foremost real estate developers and landholders. He promotes and nurtures entrepreneurial values, that pave the path for prosperity.
Anil Sarin
Chairman
He leads TARC, providing strategic direction with global cultural insights. His vision fosters quality developments and strong communities, setting an example with unwavering values of integrity and humility.
Amar Sarin
CEO & MD
He excels in assembling motivated, collaborative teams. With 35 years of domain expertise, he consistently surpasses expectations in executing large real estate projects across various verticals.
Rajeev Trehan
COO
She spearheads customer delight, sales & marketing fostering a customer-centric culture. She is committed to skill and talent development, her visionary leadership propels the organization to corporate excellence.
Muskaan Sarin
Director
With 30+ years of experience, he has been part of the group for 18 years. His focus lies in Land Laws, Encompassing Legal Compliance, Due Diligence, and Technical Aspects of Land Acquisition.
Anil Mahindra
Chief Land and Legal Officer
A Chartered Accountant with 30+ years of experience, he excels in Auditing, Accounting, Financial Consultancy, and corporate finance. His core expertise lies in crafting financial strategies for diverse businesses.
Rajendra Singh
Finance
She plays a crucial role at TARC, directly managing interior design teams. Her talent for sophisticated design, unwavering pursuit of excellence, and resourceful adaptability make her invaluable to our projects.
Sharda Sarin
Interior
A Chartered Accountant with over 25 years of experience in general management, operations, finance, and accounts across diverse corporates, he holds fellow memberships in both the Institute of Chartered Accountants of India and the Institute of Cost Accountants of India.
Nitin Kumar Goel
CFO
With 26 years of experience, he excels as an Architect, Design Manager, and Building Professional. His problem-solving acumen shines in large-scale projects, specializing in master planning, architectural design, façade design, landscape design, and interior design management.
Arijit Das
Design and Architecture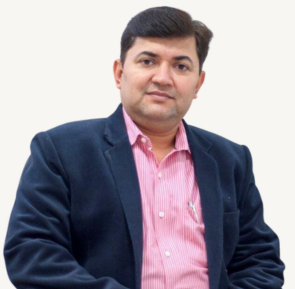 A proficient project management specialist with over 28 years of expertise in successfully executing comprehensive high-end residential and hospitality projects. Possesses a track record of collaborating with global consultants and achieving projects that meet international standards.
Amit Kumar Tyagi
Project Management
A veteran in uber-luxury real estate for 17+ years, he has left a lasting impact. His deep industry knowledge drives successful GTM strategies.
Shuaib Ahmad
Sales
A member of ICSI, he boasts over 14 years in Corporate Laws and Secretarial Compliances. His expertise is pivotal in our growth journey.
Amit Narayan
Company Secretary
With 22 years of Rich Professional Qualitative experience across wide gamut of Human Resources. A Dynamic leader with proactive approach, out of box thinker, having a strong expertise handling Business and Strategic HR, Learning and Development, HR operations & Processes across various industries.
Anjul Gupta
People & Culture
Growth & strategy professional with 21 years of experience, she excels in managing new businesses with strong brand and product strategy.
Prerna Dhingra
Product & Strategy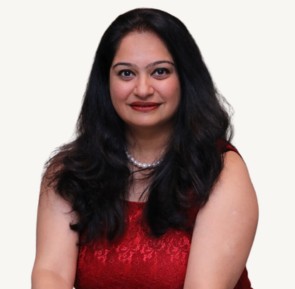 Leveraging 23 years of marketing and sales leadership, she fuels TARC's growth. Her skills in marketing operations, digital marketing, and brand building, cultivated in real estate and retail, enhance her proficiency.
Suneet Singh
Marketing
A seasoned Facility and Admin Professional, he has over 25 years & experience in Real Estate and Hospitality. His role highlights his core strength in establishing new facilities and corporate houses to industry-leading standards and procedures.
Atul Bajaj
Administration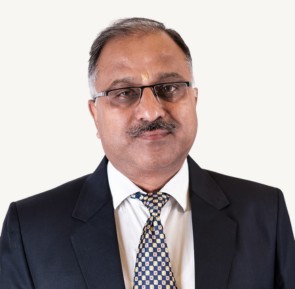 With 15+ years of experience in various real estate roles especiially Liaison, he excels in fostering seamless collaboration among diverse teams.
Ajay Singh Pathania
Coordination
16+ years in Client Relationship Management and Known for exceptional problem-solving, customer satisfaction, and a pleasant, critical- thinking demeanor.
Pallavi Malik
CRM
Join Our Team
Leave a request, and in the near future we will consider your request